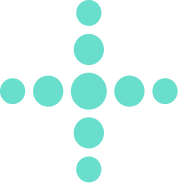 Psychiatrists guide you on your mental health journey by learning about your needs
Providing diagnosis, medication management, and psychiatric evaluations through in-person and telehealth appointments. Treating a wide variety of conditions including depression, anxiety, bipolar disorder, post-traumatic stress disorder (PTSD), obsessive-compulsive disorder (OCD), attention-deficit/hyperactivity disorder (ADHD), schizophrenia, and more at locations throughout Texas.
PsychPlus offers virtual and in-person psychiatry
Which includes assessments, diagnosis, medication management, and sometimes referrals.
Psychiatric evaluations are the highest level of assessment
A patient can receive to determine their mental health condition. Psychiatrists are medical doctors that have extra specialization to treat illnesses of the brain and are certified by the American board of neurology and psychiatry.
An important aspect of psychiatric care is medication management
Finding the right medicine that works for your body and your lifestyle takes time. Our providers work closely with you to calibrate the right medication and dosage tailored specifically for you.