HOUSTON'S DEPRESSION TREATMENT CLINIC
If most of your some days make you feel hopeless and that life has no meaning lifeless, you might be suffering from major depression. Do not worry because and trust me, you are not alone in this.
WHAT TO KNOW ABOUT
Depression In Houston Texas & In The USA
If some days make you feel hopeless and lifeless, you might be suffering from major depression and trust me, you are not alone.

Studies from the Latest Statistics on Major Depression from the National Institute of Mental Health (NIMH) reports that in the U.S, an estimated 16.2 million adults had at least one major depressive episode. This figure represents almost 7% of the U.S total population.

In addition, the prevalence of adults with major depressive episodes was the highest among people aged 18-25 (10.9%). Furthermore, the report also shows that the prevalence of major depressive episodes was higher among adolescent females (19.4%) compared to makes (6.4%)
WHAT TO LOOK OUT FOR
Symptoms Of Major Depressive Disorder​
Major Depressive Disorder has different types and each can have a different cause. One thing common to all types is the feeling of disinterest in activities once enjoyed and feeling hopeless, sad, and anxious. You can consult your doctor for a proper and formal diagnosis if you feel the following symptoms:

(Note: frequency and intensity may vary)
HAVE YOUR CONSULTATION THE SAME DAY
Major Depression Can Cause Severe Impairment
According to a study in 2016, about 10.3 million adults in the U.S older than 18 had at least experienced one major depressive episode with severe impairment. People who had this kind of severe depression often had problems with their ability to manage things at home or work, have relationship issues and poor social life. 4.3% of adults in the U.S. had experienced a major depressive episode.

For people aged between 12 and 17, 9 percent had experienced a major depressive episode with severe impairment. If it caused severe problems with their day to day function such as doing chores, performance at work and or school, then they are defined as someone who has a major depressive episode.

There are a lot of available treatments for depression, but the result of these treatments highly depend on the severity and type of depression. For many, psychotherapy combined with medications works better than using psychotherapy alone, but this needs approval first from your mental health care provider.
DEPRESSION TREATMENT OPTIONS
Psychotherapy
Psychotherapy has developed an efficient way of monitoring people with depressive disorders. Some of them provide different types of therapies which are found helpful and effective. A few examples are:
ITS MORE THEN JUST THE RIGHT PRESCRIPTION
Psychoeducation And Support Groups
Psychoeducation teaches individuals on how to treat and determine symptoms related to relapse to help them understand the situation of those people who experience signs of relapse.

One way to help them is through support groups that allow its participants to share experiences and coping strategies both for those people with mental conditions and their families.

If you are actually looking for free educational programs and support groups, you might want to explore NAMI's nationwide which offers outstanding education, skills training and support.
OUR SERVICES
Medications
Taking antidepressant medication may help reduce or control symptoms which may take at least 2-4 weeks until 12 weeks before it reaches it full effect. Most individuals have to test what dose of medication is best for them. Here are some antidepressants commonly used to treat depression:
HAVE YOUR CONSULTATION THE SAME DAY
Brain Stimulation Therapies
HAVE YOUR CONSULTATION THE SAME DAY
Complementary And Alternative Medicine (CAM)
Another type of treatment that can also help treat depression, though others may not find it useful when combined with psychotherapy and medication is called the Complementary and Alternative medicine or CAM methods. When choosing this option, discussing it with your health care professional may help you to be sure they will not cause side effects or any adverse reactions.

The National Center for Complementary and Integrative Health reviews focuses their research on developing treatments which may be beneficial for persons with depression. You visit their website for more information.
HAVE YOUR CONSULTATION THE SAME DAY
Experimental Treatments
Apart from those treatments that are already available, there are some that are still under the research, to name a few are ketamine and deep brain stimulation.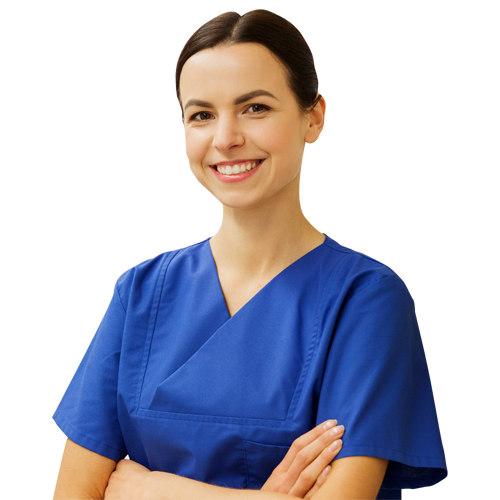 OUR SERVICES
Support
Family support is the best option when helping somebody who experiences depression. Some of them might only want someone to talk to and wanted to feel that they have a companion who is willing to understand and feel their situation.
DEPRESSION TREATMENT OPTIONS
Helping Yourself
One way to manage the effects of depression is to live a balanced lifestyle. Here are some recommendations from people who once had and experienced depression:
ITS MORE THEN JUST THE RIGHT PRESCRIPTION
Helping A Family Member Or Friend
What if it is not you but a family or a friend of yours is the one who experiences depression?
How are you going to deal with the challenges including complex family dynamics, social isolation and often unpredictable behavior that they experience? Well, here are some point to consider in dealing with those kind of situation:
Find out more about your love one's condition
. There is no better way to understand your loved one's condition than learning about it more yourself. Talk with a friend or a relative's past experiences to recognize signs early. You can find more tips on
NAMI Blog
:
Learn to recognize symptoms early.
Depression have symptoms you can easily recognize, such as having a low mood, insomnia or extreme fatigued. Recognizing these symptoms can help you address depression early.
Communicate with them.
When you are talking to persons with depressive tendencies, try to be more empathic with them by encouraging them to see the good in what they are experiencing. Let them feel that there is someone who cares about them and someone who is willing to listen to them.
Always be calm and act rationally
. Be calm when a family member or a friend is the one who is experiencing a crisis. Let them feel that you are always there for them and that they are not alone. Listen to their grips and problems and express sympathy towards them.
Look for emotional support from others
. Share your thoughts, fears and questions with others who have similar problems or those who have family members or friends sharing the same situation as you. You can connect with them online through
NAMI peer-education programs
Meet your care team
Rest assured that you're receiving the best mental health care from exceptional providers. Our therapists and psychiatrists are not only licensed and board-certified, they put your mental health first. We believe everyone deserves to be heard and happy.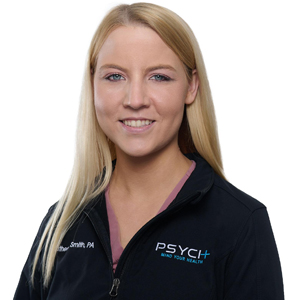 Catherine Smith, PA
Psychiatry PA
Specialties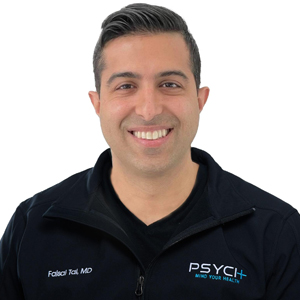 Faisal Tai, MD
Psychiatrist
Specialties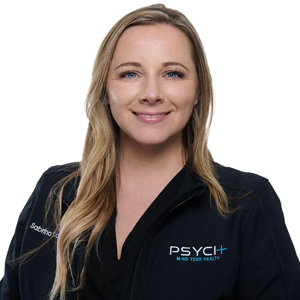 Sabrina Daniell, NP
Psychiatry NP
Specialties